Natural Henna Tattoos Service at Subiaco and Kingsway, Perth,WA
Henna has always been a contributor towards enhancing the beauty of women. Look gorgeous and leave a remarkable impression on the onlookers with henna tattoos. At Minu Threading, we invite you to discover the art of henna tattoo designs.
We have trained and expert henna tattoo artists in Perth to give you the best designs that suit you and complement the theme of your event. We use 100% organic henna that we can place on your legs, palms, hands, arms and back to commemorate a special occasion. Our tattoo artist will work their magic to give a great and unique aura to your appearance.
No matter what the event is, our artists will provide you with the best Henna Tattoo Service in Subiaco Square and Kingsway and a variety of designs to choose from. All the artwork is done freehand, and we apply henna using traditional yet effective methods.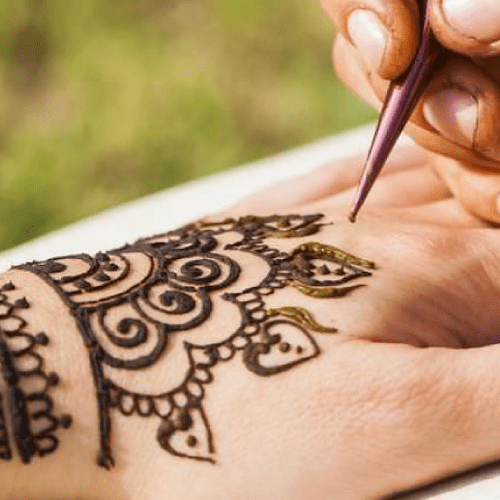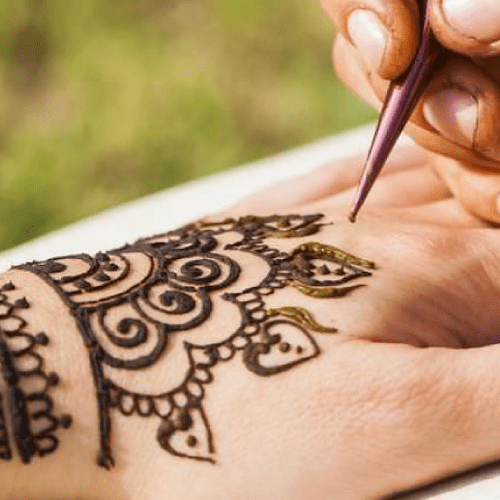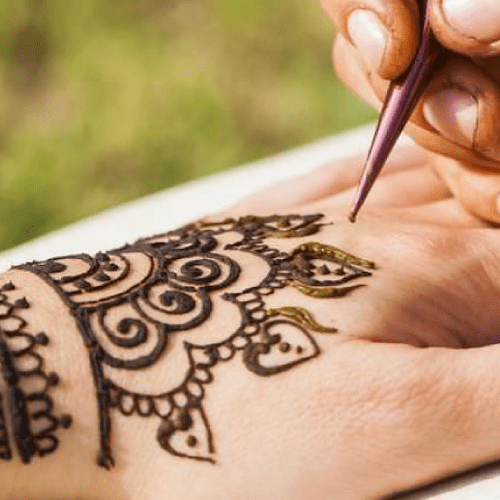 To make your event a memorable one, contact Minu Threading, one of the leading henna artists in Perth. We are committed to providing you with a service that will ably meet and exceed your expectations.
Need the final touch for that Indian wedding you're attending?
We also offer traditional, beautiful henna tattoos in Perth that can complete whatever look you're going for. We use only the
Do you simply want to express yourself ?
Henna is an ingredient that has been used by queens, princesses and nobility for centuries throughout Asia, India, Africa and the Middle East. Recently, Western countries including Australia have begun using the wondrous cream as an accessory to create beautiful patterns on their skin.
What is Henna?
Essentially, natural henna is a dye prepared from various plants, namely the henna tree, mignonette tree and the Egyptian privet. This dark dye is a natural recipe that has various uses besides aesthetic tattoos. Henna has been used for cosmetic purposes in the Roman Empire, Ancient Egypt, North Africa, the Arabian Peninsula and in East and South-east Asia. Natural henna uses the tree extracts, fruit juices, sugar and eucalyptus to give its wonderful.
What are the benefits of using henna on the skin?
Helps heal minor cuts and burns
Soothes sunburns
Cools the skin
Relieves headaches and fever
Treats eczema, psoriasis, fungal infections and skin asthma
Extremely moisturizing hair conditioner and soother
When is henna used?
Traditionally, henna is used during traditional Indian weddings but is now used for any occasion. It's popular for beach-goers who get to show some extra skin and tattoos that reach up their arms and legs. We can give you henna tattoos for your birthdays, hen parties, anniversaries, girls parties, bachelorette parties and any other event.
What are the designs available?
Our beauty experts have been trained by traditional henna tattoo artists to give you the best designs that have been around for centuries. We also administer traditional Indian wedding designs for your bridal packages.We have a prepared portfolio of small and intricate designs that we can place on your palms, hands, arms, legs and back to commemorate a special occasion. Consider a henna tattoo as a souvenir or special give away to your guests.
Henna Tattoo Design Services
Visit our  beauty salon for attractive Henna tattoo design service in Subiaco Square Road, Nedlands, Floreat, Shenton Park, Mount Claremont, Wembley downs, sorrento, greenwood, Mullaloo, Butler, Jindalee, Alkimos, Karrinyup, Scarborough, Bunbury, Morley, Perth, Western Australia.
Want to know more about our henna tattoos and what they mean? Give us a call at 0481 112 421 right now to know more!