Indian Bridal Makeup Subiaco and Kingsway, Perth WA
We also have a special expert who can get you ready for a full Indian wedding, whether you're the bride or a guest!
Are you tired of the same old look that all salons seem to produce? Are you afraid of harsh additives and chemicals in the makeup most salons use? Does your skin flare up and break out from any sort of makeup in the market no matter how hypoallergenic they claim to be?
Shine and sparkle on your big day with our cheap bridal makeup and hairdo. Minu Threading is a one-stop destination for full makeup service in Perth for your special day. We understand the significance of experienced makeup artists on your special day, so we employ trained and talented beauticians at your disposal, putting their best efforts to make sure that you look the most gorgeous woman around on your wedding's day.
Our specialty lies in offering right makeup creation with appropriate hairdo that matches your style and personality. We offer Indian Bridal Makeup Service in Perth, carrying out complete makeover through facial, makeup and a perfect hairstyle.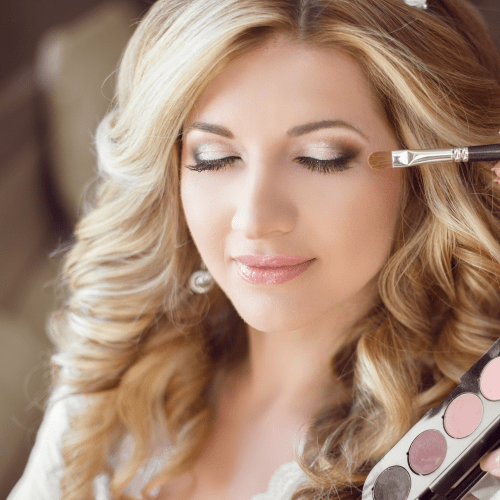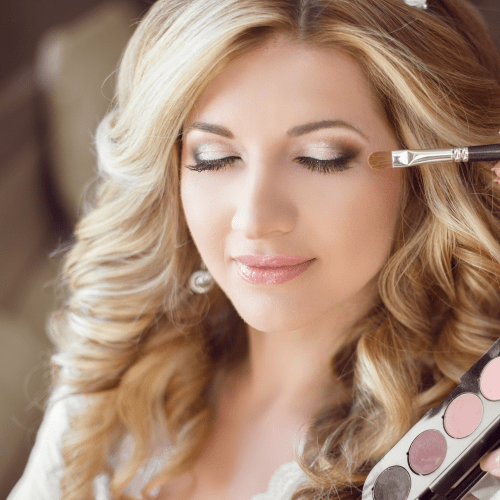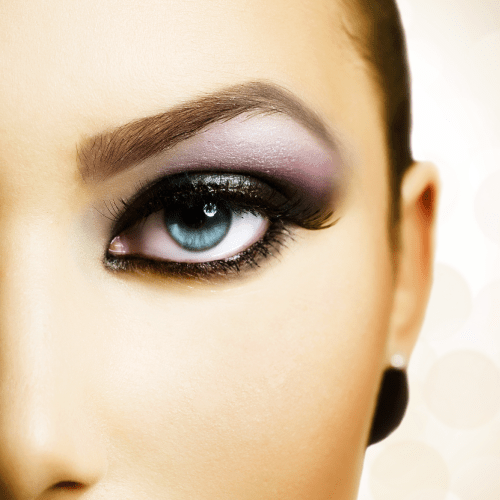 We offer personalised wedding makeup services for each client in a luxurious, serene ambiance. Our professionals are committed to providing best makeup application and professional hairstyling at competitive price. The duration for Full Makeup Service Perth is about 3-4 hour per session.Here at Minuthreading, we understand that men and women can have a love/hate relationship with commercial makeup and trending looks. Not everyone can wear a peach blush or a red lip as easy as models do. This is why we ascribe to bringing out the beauty that you already have and matching your styling and makeup with what works best for you and your personality.
Our Full and cheap Makeup Service Perth Package includes-
1. Quick Consultation prior to wedding
2. Professional Make-up Application
3. Complete Hair Styling
4. Bridal makeup trial
5. Affordable Indian Bridal Makeup Service Perth
6. One to one personalised service
7. Complimentary Drinks and Lunch
We, at Minu Threading, have highly experienced bridal hair & makeup artists, offering Full Makeup Service in Perth by keeping into consideration your individual needs for different occasions.
What's more, we know how bad the chemicals and irritants can be from commercially-available products. This is why we use organic products and test all our items on safer skin parts first before we apply it on your face. Our team of beauty experts also determine the best look they can give you that's modern but perfect for your complexion and face shape.
Choose from our expert makeup services:
Eye makeup. Is your skin perfect and clear but you need to add that extra sultry look for your eyes? Our beauty experts are standing by to give you a smoky, cat or dramatic eye look using our gentle makeup and clean brushes. We can determine which looks best on your eyes or you can choose what you want. We start with a quick groom of your eyebrows and make sure that our products don't cause you to break out.
Full makeup. An evening event requires you to shine—but not break out afterwards! Minu Threading can give you full makeup services with our traditional methods. We are always updated on the newest looks and trends but always find the right colors and contouring to suit your face shape and complexion. Let our beauty experts give you that stunning evening look or fresh, no-makeup look for your day. We don't just follow trends—we make sure the real you shines through.
Bridal makeup. Let us take care of your special day with our bridal makeup packages for you and your entourage. Our team of beauticians give you the complete, cohesive package for your entourage that matches your theme, dresses and complexions.
Indian bridal makeup. We understand the differences between a Western ceremony and a traditional Indian marriage rite. Let us take care of your look for your special occasion using traditional methods and natural products that have been around for centuries. Our beauty team is ready to give you a complete Indian wedding package from head to foot.
Indian Bridal Makeup Service Areas:-
At Minu Threading, we have experienced beauty experts for Indian bridal makeup service in Subiaco Square Road, Nedlands, Floreat, Shenton Park, Mount Claremont, Wembley downs, sorrento, greenwood, Mullaloo, Butler, Jindalee, Alkimos, Karrinyup, Scarborough, Bunbury, Morley, Perth, Western Australia.
Want to know more about our makeup services? Are you ready to set up an appointment? Give us a call at 0481 112 421 to speak to our beauty experts.