Hair Waxing Service Subiaco and Kingsway, Perth WA
If you are availing yourself of a grooming session, then you can't simply miss out on the waxing part. At Minu Threading, we offer cheap waxing service in Perth for full arms, lower legs, upper legs, half arms, under arms and more, or you can opt for our all-inclusive package that will save you some of your dollars.
Waxing is a better alternative to other means of hair removal techniques and proves beneficial in the long run. For instance, using a razor on your body will thicken your hair, leading to increased hair growth. Also, if you use hair removal creams for this purpose, you may end up contracting skin allergies resulting in dark patches, irritation, rashes, etc.
Waxing pulls out the hair from roots and prevents hair follicles from getting multiplied when they grow again. Further, waxing ensures slower hair growth rate and lets you flaunt a smooth, attractive skin over a longer period.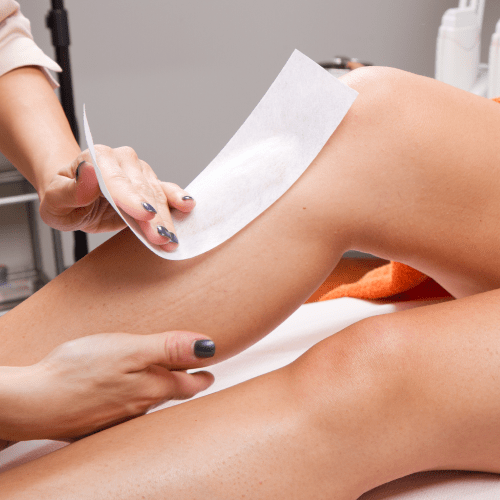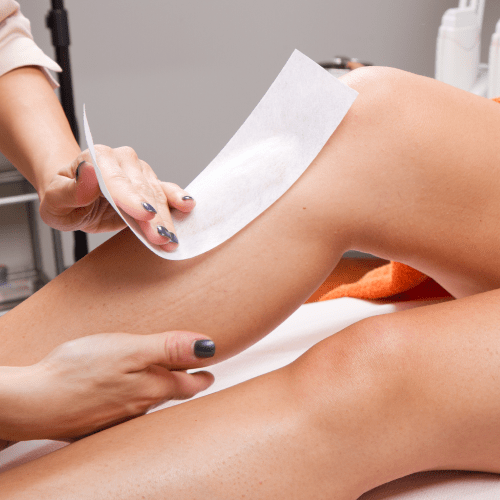 Remove unwanted hair with our organic waxes, traditional techniques and certified waxing specialists in Perth. All our equipment is sanitized after each customer and we ensure your safety and cleanliness at all times. Whatever part of your body with unwanted hair—we can handle it. Just lie back and let our special wax remove unwanted hair from your legs, underarms, arms, back, hands and bikini area.
Waxing Perth
Minu Threading Beauty Salon – Perth waxing experts, puts your safety, affordability and cleanliness at the top of our priorities. Before we even let you step up for treatment, we make sure that our waxing beds and chairs are sanitized and all our tools are new and clean.
Our beauty experts are well trained and qualified. We enforce strict Western standards with cleanliness and sanitation. This is why all our tools are one use only and our waxing pots and materials are sanitized judiciously every few hours.
Before our waxing specialists apply the wax we inspect the area for hair removal and determine how sensitive your skin is. If you have applied a product to your skin, we ask you to wash or rinse it to avoid adverse reactions. Once the area is cleaned and we've determined if we have to use waxing strips or hard wax, we sanitize the area and prepare it for waxing.
Wax strips
For sensitive skin, we use a gentler wax and traditional waxing strips to take away unwanted hair. We make sure that the product is not too hot and apply it on your skin. After we apply the product, wax strips are left to dry on top of your skin and then pulled away to take the unwanted growth with them.
Hard wax
For areas with thicker hair and more resilient skin, we still use a mild form of hard wax unlike the usual synthetic products rampant in the market today. We apply the wax with wooden, disposable sticks and wait for it to harden. After a few seconds, we pull the ends of the wax, along with the unwanted growth. This type of wax gives a more thorough removal but can be harsh on very sensitive skin.
Our waxing services in Perth cover the following areas for female customers:
Underarm
Full leg
Half leg
Chest
Arms
Back
Hands
Feet
Bikini
Brazilian, Please take note that we reserve the right to deny service to clients with insufficient hair growth or skin problems to protect the health of our beauty experts and other customers. We may also offer to thread areas with minimal hair growth if you still want to be completely hair free. Check our eyebrow threading services page for more information on this hair removal method.
Want to know more about our cheap waxing Perth services? Give us a call right now so we can answer your questions or set up an appointment with our beauty experts in Subiaco Square Road, Nedlands, Floreat, Shenton Park, Mount Claremont, Wembley downs, sorrento, greenwood, Mullaloo, Butler, Jindalee, Alkimos, Karrinyup, Scarborough, Bunbury, Morley, Perth, Western Australia.